Welcome to Camellia Women's Health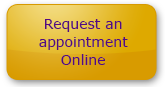 For over 30 years, our unique combination of Obstetricians/Gynecologists, Nurse Practitioners, Physician Assistants and Childbirth Educators have been bringing professional and personalized care to women in the greater Sacramento area. We are dedicated to delivering quality obstetric and women's health care in a warm and supporting environment, taking into account the emotional and social needs of each woman.
We hope this website provides you with health information to help guide your medical decisions in cooperation with your medical team, and to give you information about our practice and the services we provide.