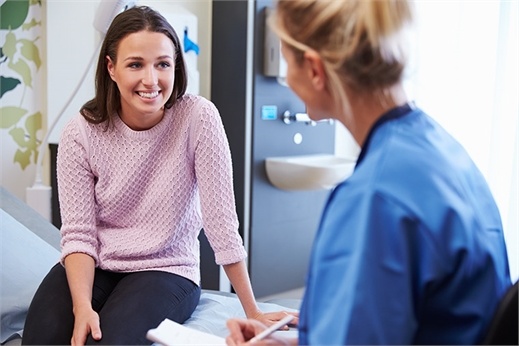 At Camellia Women's Health, we recognize that patients can and should make the important decisions regarding their own bodies and health. Our job, as experts in the field of women's health, is to educate you regarding your condition and your treatment options, then allow you to make the best decision for you.
Giving birth is one of the most exhilarating and beautiful times in a person's life. We want you to feel empowered to have the birth experience you desire, whether that is a scheduled repeat cesarean section, an unmedicated hypnobirth, or deciding during labor if you'd like to have an epidural or not. We encourage our patients to fill out a birth preferences form to review with us so that we can work with you to have a safe, healthy, and joyful delivery. We allow (and often encourage) a trial of labor after one or two previous cesarean sections (VBAC and VBA2C) if you are a candidate to do so safely. We promise to give unbiased, fact-based recommendations that will allow you to feel empowered in making decisions regarding your delivery.
We furthermore encourage individuals in all stages of life – adolescence through menopause – to ask us those questions they have always wanted to ask. We will provide the science and research-backed information to allow you to make choices about your own health. From contraception, to treatment of abnormal periods or pelvic pain, female preventive care, and treatment of menopause symptoms, we want you to feel educated and empowered to take control of your own health and well-being. If you don't understand your condition or treatment options, please ask!