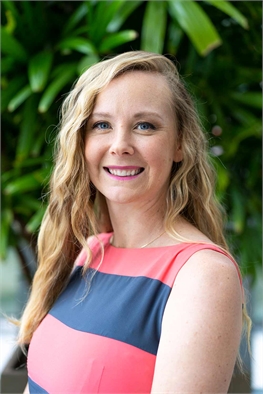 Dr. Kellie Corcoran
joins Camellia Women's Health after completing residency at Kaiser Oakland. She received a Bachelor of Science in Psycho-biology with a minor in Spanish from University of California, Los Angeles. She then went on to complete a Master's in Public Health at the Rollins School of Public Health at Emory University, with a focus in Global Reproductive Health. Inspired to become a women's health care provider, she completed her medical degree at University of California, Davis School of Medicine.
Dr. Corcoran is passionate about women's health and is committed to providing all aspects of obstetric and gynecology care. Her particular areas of interest include family planning/contraception, adolescent/teen health, and health equity. She believes in evidence-based and a patient-centered approach to medicine.
She loves travel and immersion in diverse cultures and has lived in Spain, Nicaragua, Tanzania, Zambia and Kenya. She also enjoys watercolor, hiking, swimming and spending time with her husband.
EDUCATIONAL BACKGROUND:
Undergraduate: University of California, Los Angeles
Degree: BS, Psychobiology with minor in Spanish
Graduate: Rollins School of Public Health, Emory University
Degree: MPH
Medical School: UC Davis School of Medicine
Degree: MD
Residency: Kaiser Oakland